RCMP raids in Wet'suwet'en territory can't bring justice, reconciliation or a better future, Neskonlith chief says.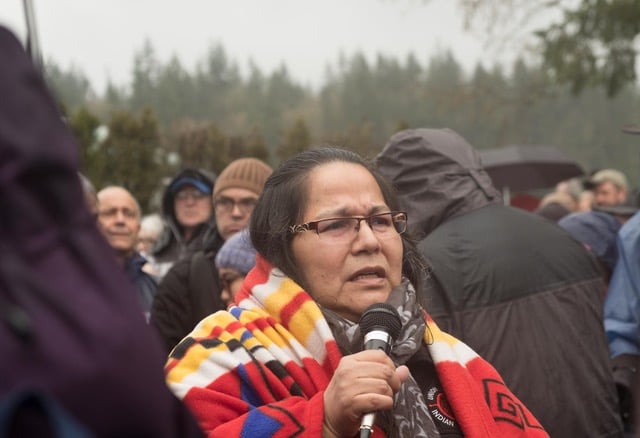 Chief Judy Wilson of the Neskonlith First Nation, east of Kamloops, is secretary treasurer of the Union of B.C. Indian Chiefs, a community leader, strong opponent of the Trans Mountain pipeline expansion and an advocate for clean energy.
The Tyee reached out to Wilson to talk about RCMP action against pipeline protesters in the Wet'suwet'en nation in northwest B.C. because of her extensive involvement with government and industries and her long history of environmental advocacy. The interview has been lightly edited for length and clarity.
Read the full Q&A on The Tyee here. Published January 10, 2019.
https://thetyee.ca/Analysis/2019/01/10/Not-What-Reconciliation-Looks-Like/