Forty years ago, one doctor noticed new moms weren't getting help they needed. It led to a revolution in care.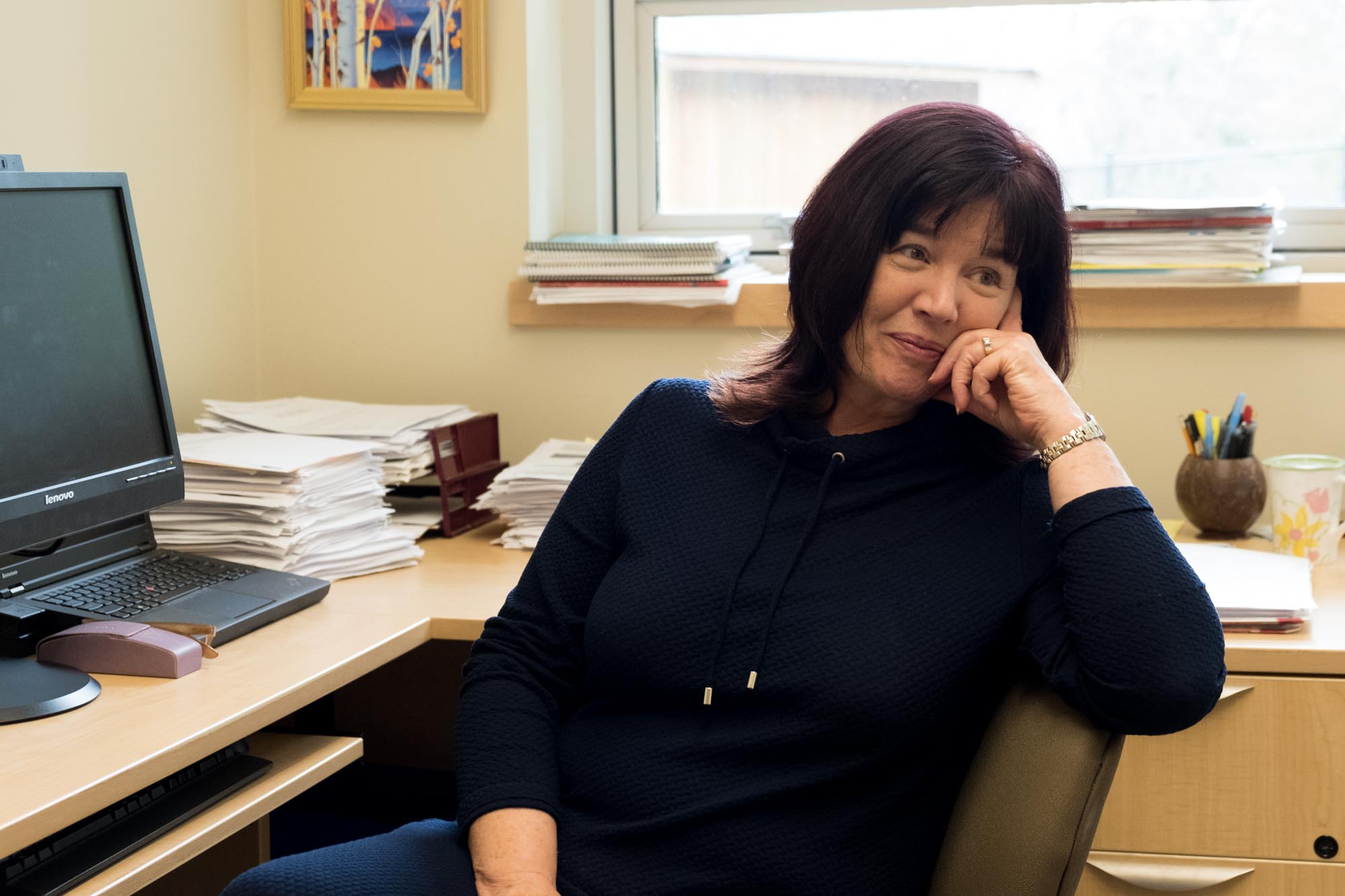 Shaila Misri was finishing her residency at Vancouver General Hospital in 1978, working long hours in the obstetrics ward, when she noticed something troubling.
The women who came into the ward with physical problems were identified right away, and doctors and nurses were quick to assist them.
But mothers with clear symptoms of depression or anxiety weren't getting any treatment. "I thought, something has to be done about that."
It was a decision that led to a change in career for Misri — and to a revolution in care for pregnant women, new mothers and their families.
Misri, at 30 years old, decided to train to become a psychiatrist and focus on the mental health needs of new moms.
Then, as now, our culture presented pregnancy, childbirth and the early days with a new baby as a series of warm and happy moments. But that's far from the reality for many women and families.
"There are aspects to childbirth and pregnancy fraught with a lot of mental health issues and struggles that nobody talked about," said Misri. Because they weren't discussed, women were reluctant to seek help, or unable to recognize they needed it.
And if they did, Misri recalled, they were treated in the same ways and same places as severely ill psychiatric patients.
She quickly realized that mothers and their babies needed specialized care that simply didn't exist. "There was physical help, there was medical help, but there was no psychological help," she said.
Misri said she began campaigning within the hospital for a dedicated mental health program around pregnancy and childbirth.
"I started just going to the women's hospital when I was on call, voluntarily," she said. She would tell the maternity ward staff she was available to help women in crisis.
She was a fully qualified psychiatrist, but she decided she would keep doing this work without pay until she could prove there was a need.
It didn't take long. After giving birth to her own child in 1983, Misri got a call from the hospital.
"I was asked to come rescue a very sick bipolar mom. Day two or three postpartum, and she was really ill, she was psychotic," Misri said. The people in charge of obstetrics asked Misri that night: "'What does it take for you to start this program? We need your help.'"
And so the Reproductive Mental Health program began at BC Women's Hospital. Misri's office was in a room stuffed with beds that residents and doctors on overnight shifts used for naps, she said.
Within six months she had a waiting list. Each patient she saw seemed to bring in three more. She hired a second psychiatrist, Dr. Diana Carter.
Together they built the global standard for mental health care around pregnancy and childbirth. And learned how to press politicians for change.
"Back then, if you had an idea as a physician, you could fly to Victoria and talk to people," said Dr. Deirdre Ryan, who has been a psychiatrist at Reproductive Mental Health for over two decades and took over from Misri as the medical director in 2018.
"We were able to actually talk directly to people and say what's happening, this is what we need. Those days are over. Those days are well gone."
At the time, postpartum depression wasn't even recognized as an illness. It wasn't until 2013 that the DSM-5 — the diagnostic manual of mental disorders — added postpartum depression for the first time.
The long delay was costly.
"If there are no criteria to describe it, who is going believe that it exists? Who's going to give you money for research?" said Misri. "And who's going to give you treatment?"
Read the rest of the article here. Published April 18, 2019 on The Tyee.